Katy Didn't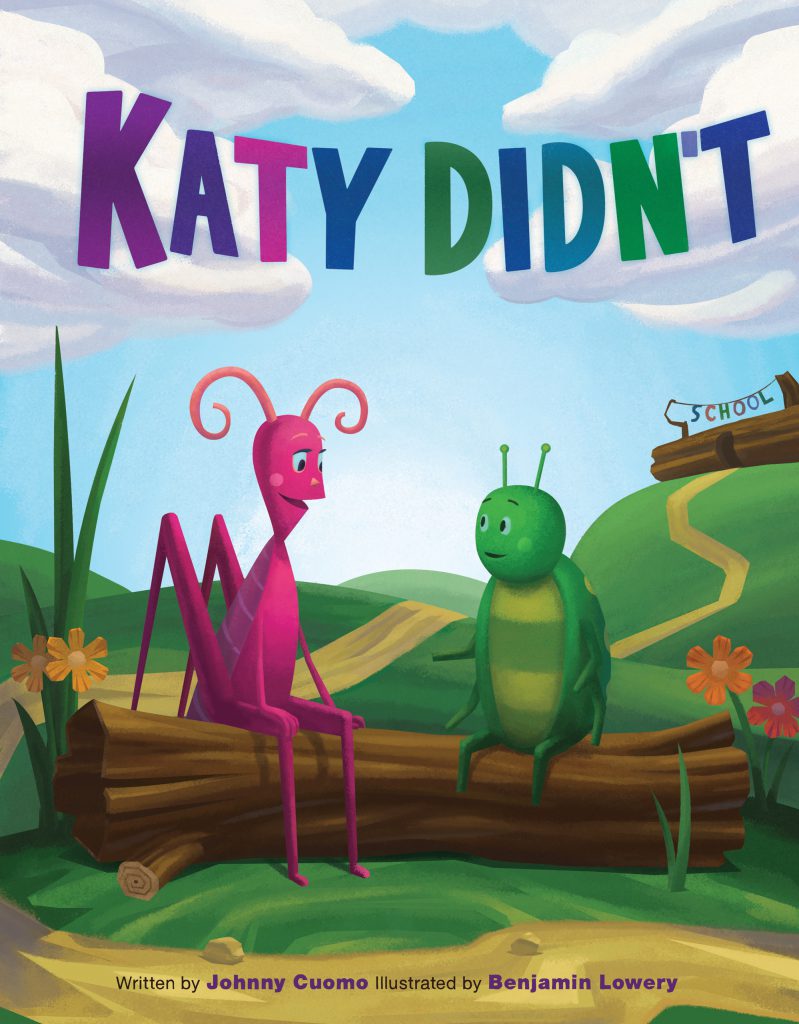 Johnny has now added another facet to his career – published author! In September 2020, Peter Pauper Press released Johnny's first children's book, titled Katy Didn't, full color hardcover format.
Katy Didn't is a picture book for ages 3-8 that addresses themes of inclusion, friendship, diversity, bullying and good citizenship, all with a nod to bugs and the natural world. While crafting this story, Johnny took his inspiration from the many years he has worked with young children in pre-schools, elementary schools and schools for children with disabilities.
Check out the great Kirkus Review for Katy Didn't
Katy Didn't is available for purchase from national and local bookstores. Buy your copy or request that your local library purchase one today!
For information about upcoming author events and other fun activities, follow the Katy Didn't book pages on Facebook and Instagram
Johnny would love to visit your classroom, library, cultural institution, homeschool group or learning pod for an in person or virtual author program! Please see the flyer here for information
Johnny collaborated on Katy Didn't with his good friend and talented illustrator, Benjamin Lowery. Please explore his work here.